Wisdom Power Exhibition 2018
From this exhibition, we can see the rapid development and changes of the new energy industry.
We deeply feel the importance of brand building. In order to extend the market life of the product and expand the competitiveness of the market, a certain culture must be injected into the battery product.
This year's #Intersolar Europe continued the positive trend of the past year. We warmly welcome an
ever-growing interest in our solutions with a strong focus on global solar market. Thank you
everybody for making this happen! Keep up the good work!
From the exhibition, most of the customers are interested in our LiFePO4 battery and Lead carbon battery. And we will provide moderate solution for the power energy accordingly.
The Wisdom power team thanked all friends, partners and customers for the success and amazing Intersolar Europe 2018!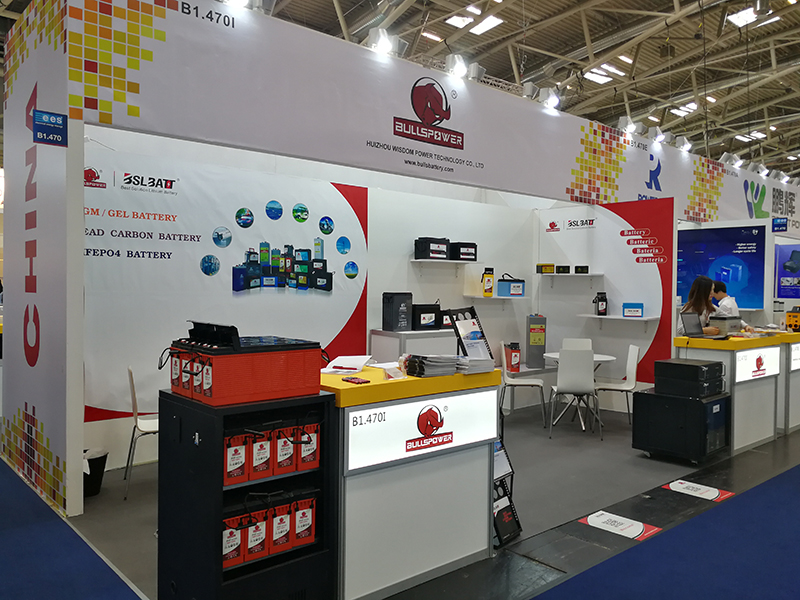 At the ELECTRONIC & SMART APPLIANCES INDONESIA exhibition in Jakarta International EXPO in September 2018:
During the period from September 13 to 15, 2018, more than 5,000 participants attended the #ELECTRONIC & SMART APPLIANCES INDONESIA exhibition at Jakarta International #EXPO, watching the latest innovations from more than 130 exhibitors, and from some industry-leading More than 60 conference documents were learned in the light. More than ever, the exhibition welcomes more participants, delegates and exhibitions. It has become the world's largest marine propulsion exhibition and conference; during these three days, visitors to the event received a series of orders. Exciting new product launches and important announcements.