2017 Happy New Years-Wisdom power for you
Dear Valued Customers: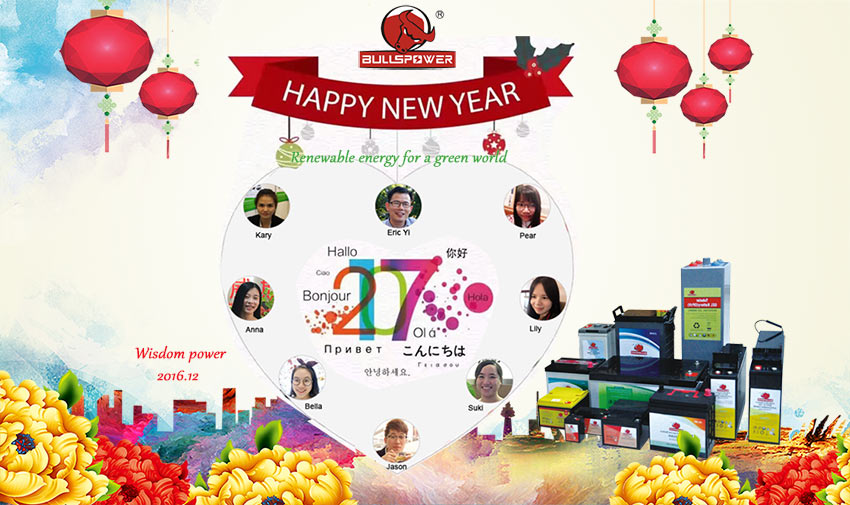 Greetings!
A fruitful 2016 is going to be passed and a hopeful 2017 is waving to us!

We thanks for your support in 2016 and hope can create a better 2017 with you.

BULLSPOWER made a lot changes and had a lot developments in 2016 to stength our ability on R&D and Manufacturing.
Kindly sharing with you.
Wisdom power is a battery manufacturing & trading combo
ISO and CE certificate approved
300 engineers are experts over 8 years
More than 15 years manufacuring battery
Wisdom power
2016.12.30