Electric vehicle battery feedback
Electric vehicle battery feedback from our customers,the customer from south africa say the BPE electric vehicle batteries look vary good to their!the germany customers are really happy to work together with such our reliable company.that they really get good help and reallu fast solution of problems. the netherlands customers say the battery are quite good.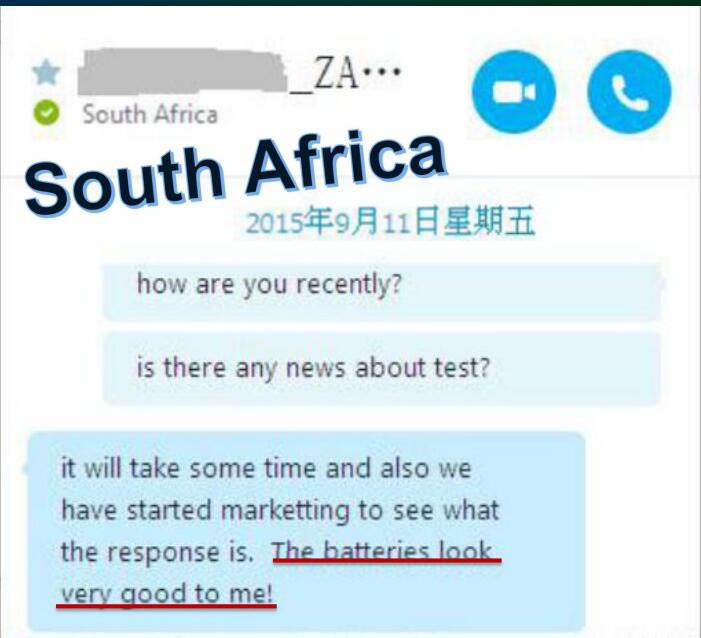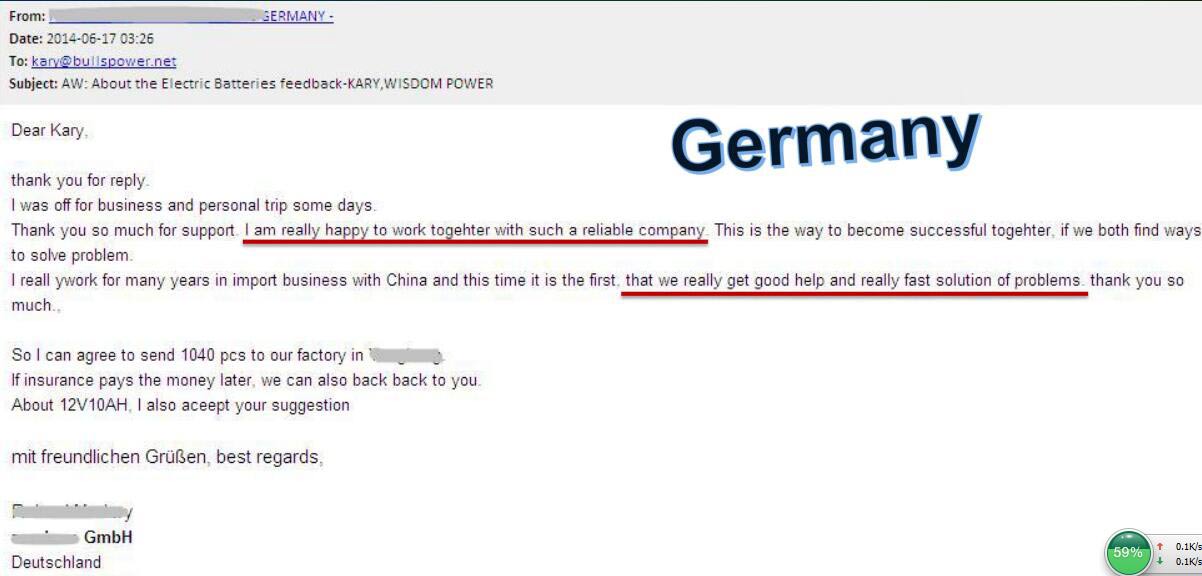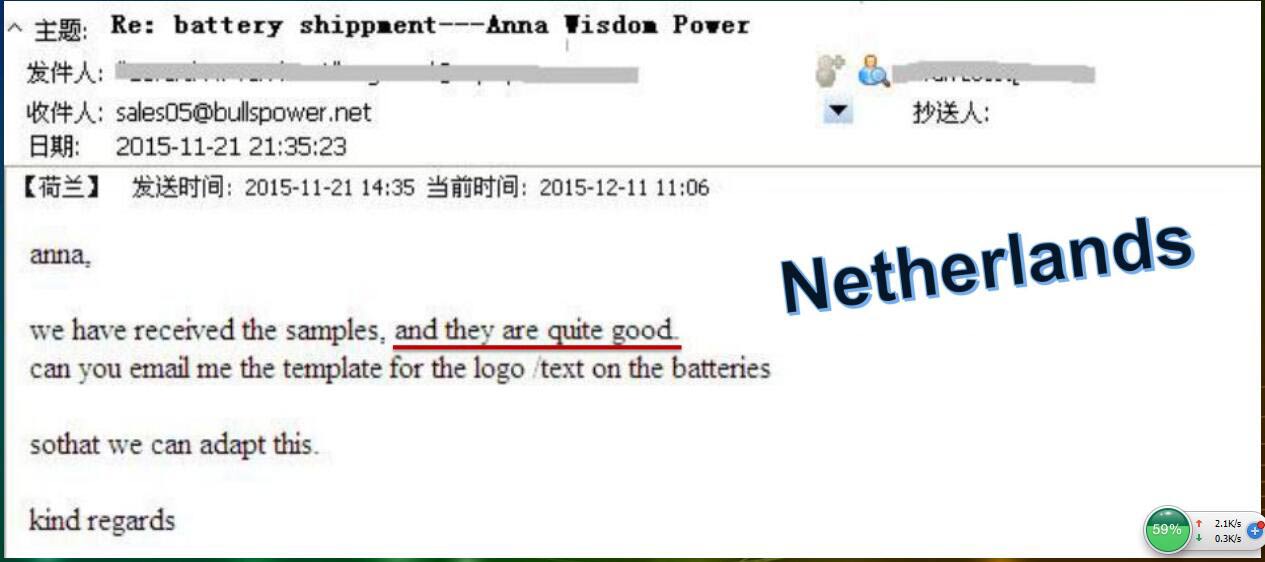 Thank you for our customers to our support and affirmation, wisdom power will produce high quality and low price of batteries, solve the problem of everyone's energy, and with our brand all over the world.