Wisdom Power have passed Underwriters Laboratories
We are pleased to announce that WisdomPower have passed and awarded the Underwriters Laboratories (UL) Certification.
This is certify the Valve Regulated Sealed Lead Acid Battery, Which widely use for different applications include:
-Alarm & Security System.
-UPS System
-Renewable Energy Solar System
-Electric Motive Power: Toys & Cars
-Power Tools
Meanwhile, applicable Battery models include:
6V1.3AH, 6V3.2AH, 6V3.3AH, 6V4.5AH, 6V5AH, 6V7AH, 6V10AH, 6V12AH,
, 12V1.3AH, 12V2.2AH, 12V3.3AH, 12V4.5AH, 12V5AH, 12V7AH, 12V7.2AH, 12V7.5AH, 12V8AH, 12V9AH, 12V10AH, 12V12AH, 12V18AH, 12V20AH, 12V26AH, 12V35AH, 12V40AH, 12V45AH, 12V55AH, 12V65AH, 12V90AH, 12V100AH.
After owning UL certification, we can create more additional value by providing an objective means of demonstrating that our batteries comply with applicable requirements, also enjoy increased visibility through UL's Online Certifications Directory, show our company's commitment to the highest levels of safety and quality.
Below it's our UL Certification for reference, Any battery enquiries, kindly please don't hesitate to contact us any time!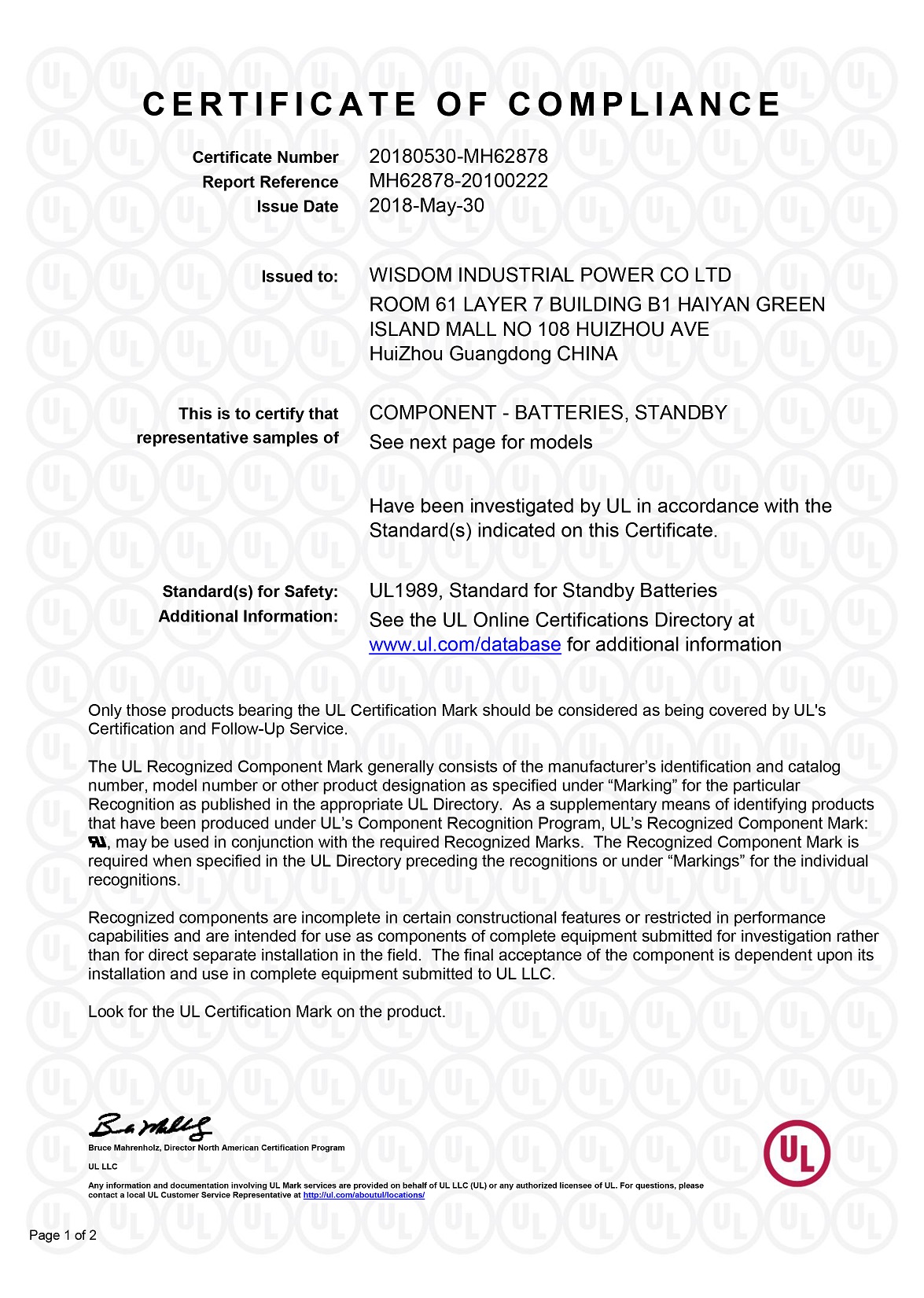 ---